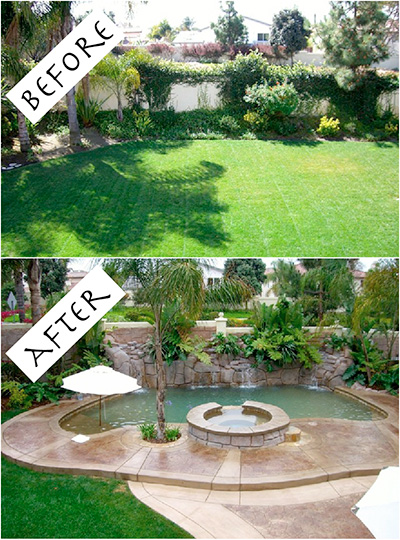 We have been creating dream pools for over 15 years. We specialize in great customer service and amazing swimming paradises. We work hard and contemplate every detail to make this job an amazing experience for the homeowner. We understand that construction is messy, loud and unpleasant. That is why we concentrate on being in and out in the shortest amount of time possible. We concentrate on one project at a time and we don't start another until we are done with yours. This way we have very happy customers who refer us to their friends, relatives etc..
We do little advertising because we like to only do 8-10 projects per year. We have our own crew and we don't depend on outside contractors that can delay our project or affect the quality of our job. This allows us to work fast and have our clients enjoy their pools in 8-10 weeks. When most pool companies take 4-6 months because they work on several projects at the same time. The owner would be on site to personally supervise the job and available to answer any questions or concerns.
We specialize in tropical pools, with waterfalls and natural looking rock scape. We can create the most amazing backyard or a more simple pool with some water features. We aim to please and are very good at listening to our clients needs and come up with something spectacular, always within budget. We are very aware that everyone has a budget and we try to exceed our customers expectation within their budget. This is how we have stayed in business all this years.